We're Getting Mutants in the MCU - The Loop
Play Sound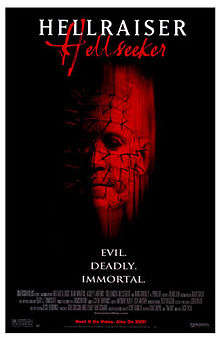 Hellraiser: Hellseeker

Directed By:

Rick Bota

Written By:

Carl V. Dupré

Tim Day

Based On:

Original Characters: Clive Barker

Studio:

N/A

Distributed By:

Dimension Home Video

Miramax Films

Release Date(s):

October 15, 2002

Country

United States

Language

English

Budget:

N/A
Plot
[
]
Trevor Gooden (Dean Winters) survives a car accident that apparently kills his wife Kirsty Cotton-Gooden (Ashley Laurence) when their car plunges off a bridge into the river below. Trevor manages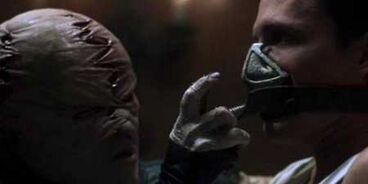 to escape with his life, but even though police divers find both car doors open there is no sign of Kirsty.
One month later, Trevor wakes up in a hospital and realizes that his wife is missing, but because of a head injury his memory is uncertain and he cannot distinguish between fantasy and reality. Trevor finds himself the prime suspect in a murder case, and has two homicide detectives on his tail. Many strange events befall him, until the Cenobite Pinhead shows him reality. The reality is that Kirsty is in fact still alive. Trevor learns that in reality he was never a good guy. He cheated on his wife with many other women. He then tries to get rid of Kirsty by making her reopen the Lament Configuration. She does, but before being taken, she strikes one last deal with Pinhead: she will give him five souls in exchange for hers. She kills three of Trevor's mistresses and one of Trevor's friends, who was conspiring to kill her for her fortune.
Trevor is in shock about learning his true past and he takes off the covers on the operating table, believing Kirsty to be there. The person on the table is not Kirsty, but in fact him. He is the fifth soul and this entire time he has been in Hell living in limbo. Trying to rediscover his past and piece his life back together was his punishment for his disloyalty to his wife and his denial to accept who he truly was. The film ends with Kirsty walking away from a crime scene with the Lament Configuration in hand. It seems that she has pinned all of the murders on Trevor and shot Trevor through the head leading him to crash the car into the river.
Cenobites 
[
]
Deleted Scenes
[
]
A deleted extended scene between Kirsty and Pinhead. The extension includes Pinhead talking to Kirsty about Julia, Uncle Frank, and Larry, as well as showing more footage of the Chatterer, Bound, Stitch, and Surgeon Cenobites.